A note written by Rose Henderson on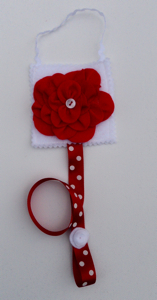 A slightly different take on my usual hair clasp holder, this time a pretty red flower!
A note written by Rose Henderson on

I've had a few pictures of Name Banners sitting waiting to be published on the website, and I had totally forgotten about them! First of all, something a little different with two different shades of blue (and a matching Birthday Badge)

Then a red and black one, which turned out much better than I expected (I really love the colours!)

Then a more girlie one, with pinks and purples.

And of course, the classic Name Banner in red and blue.

Name Banners are priced £12 for up to four letters, and £2 for each letter after that. They are proving to be popular Christmas Gifts, and currently the order turnaround is two weeks so if you would like to order one for Christmas please drop me an email on rose@redandrosy.com
A note written by Rose Henderson on
…so that the Tooth Fairy knows where to find it.
I have stopped making my Tooth Fairies / Tooth Officers at the moment as they were very labour intensive and took ages to make, and I couldn't really charge too much for them. So this time I have made something much more simple, and my children prefer them!
So, let me introduce to you Twinkle Twinkle (named by my middle son) who has a pocket on the back to pop a tooth / coin in…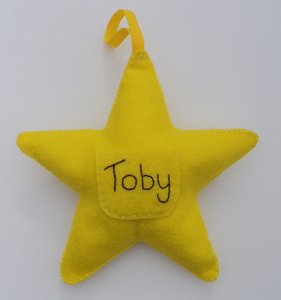 …and pinky heart (named by my eldest son) who is most definitely a more girlie version!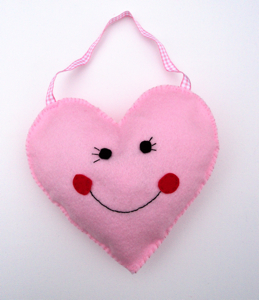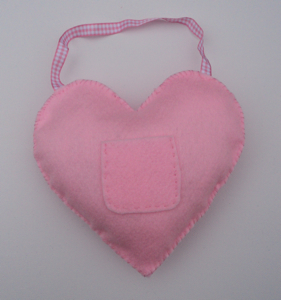 These are eight inches x eight inches at their widest points, and both cost £4 each, and an additional £1 if you would like a name embroidered on the back pocket.
Hope you all like them, my boys certainly do and take their stars to bed every night.