A note written by Rose Henderson on
I received this order a few weeks ago for a personalised Felt Box Frame — I thought it would be easy but I found it really difficult to make it similar, but totally different to the original frame I made!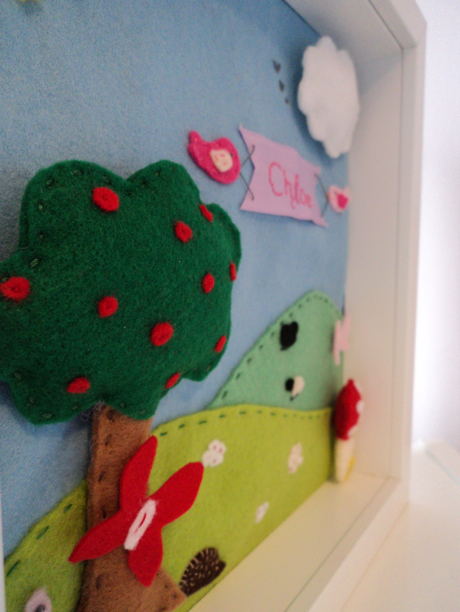 For this one I wanted to put slightly less "things" in the picture, but a bit more detail. Like with the hedgehog that my little boy, Jack, insisted the picture needed…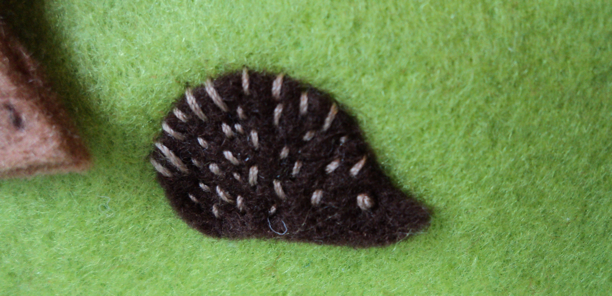 …and the teeny tiny toadstool that perhaps a fairy lives in…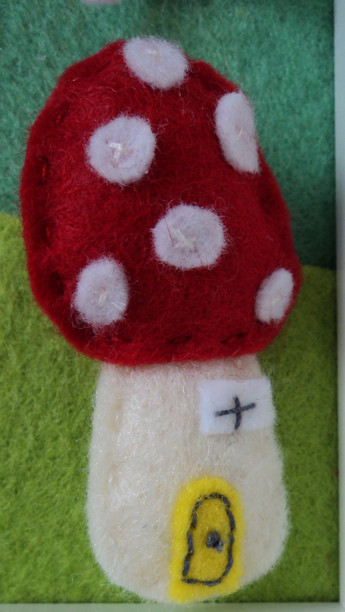 …and of course, every countryside scene needs some sheep, especially a black one…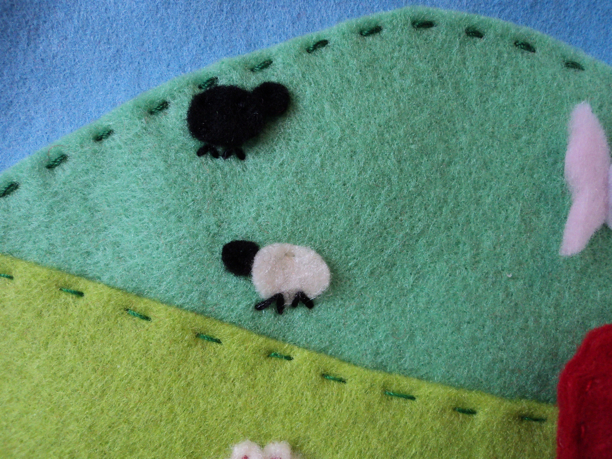 …with a lovely apple tree for them to shelter under, should they ever come that far down the hill…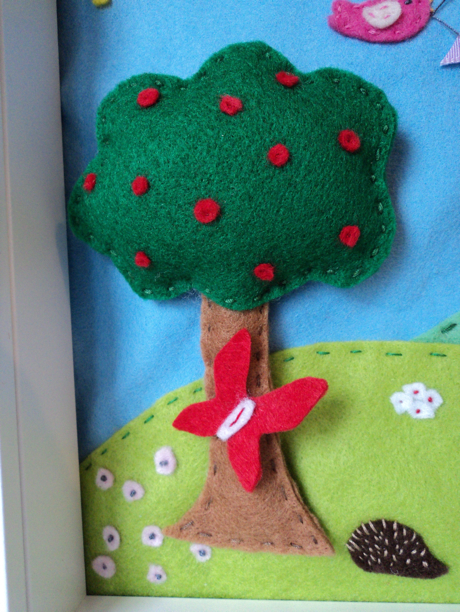 …but of course the most important part of a personalised Felt Box Frame is the personalised part — this time held up by two pink birdies underneath the big fluffy cloud.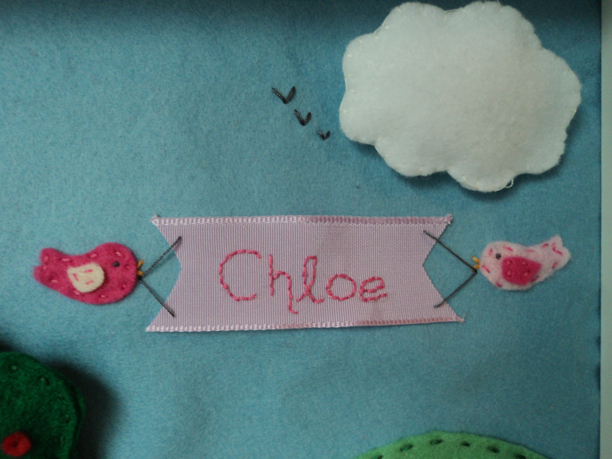 I really hope that Chloe and her parents like the frame.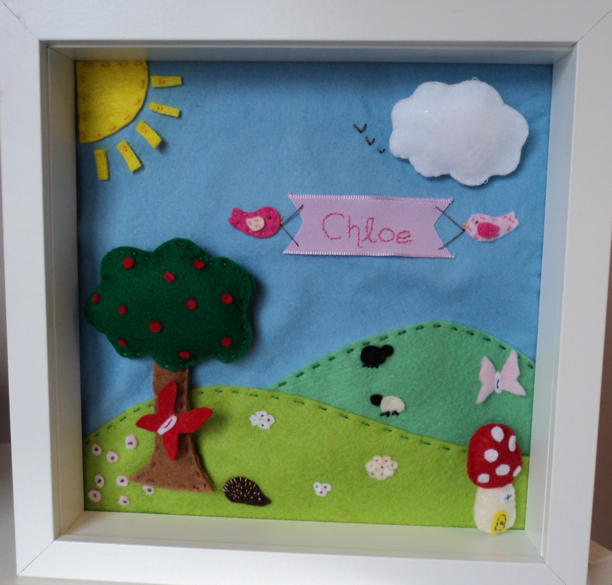 Everything is hand cut by me and hand stitched by me, I would love to say the design is exclusively mine but my little boy Jack Draws Anything does like to help out with placement!
Prices for these start at £20 (this one would cost £35) depending on the size of the picture and the level of detail required. If you are interested in this, please email me on rose@redandrosy.com
A note written by Rose Henderson on
The title sort of gives it away (booo!) BUT can you guess what this little fellow is keeping nice and cozy for me…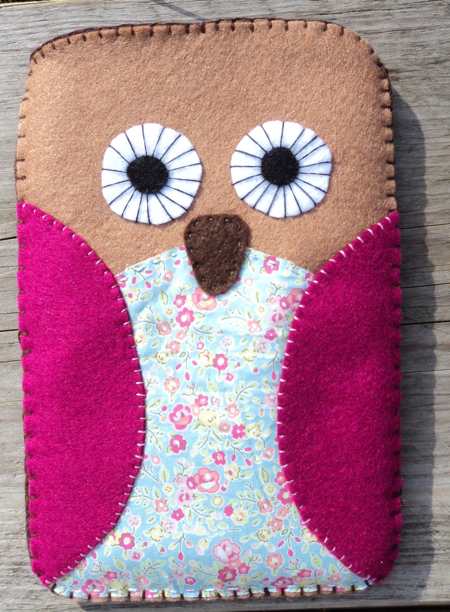 It's a bit too big for an iPhone and a bit too small for a iPad — but it's a perfect fit for my Kindle!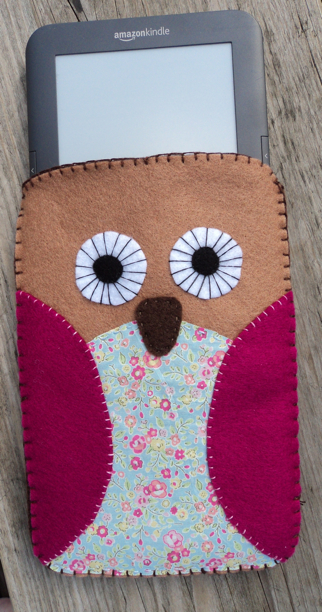 He's so cute! The kindle case is lined with cashmere felt and while it's not a hard protective case, it keeps my kindle nice and dust free on my nightstand — lets face it I have three children I don't get to read any other place but my bed!
If you would like me to make you one of these, pop me an email to rose@redandrosy.com. Prices start at £10 for an owl cozy, but I'm open to suggestions for other ideas.
A note written by Rose Henderson on
Erm, apologies again everyone for the very long break in blogging! Life takes over sometimes.
I have something very exciting to share though — I have had this buzzing about my head for a while now but never had the time to make it until we heard this weekend that one of my husband's friends had a baby girl. Perfect opportunity to give this a try (fingers crossed they like it!)>

I like it, but then again I have this problem where I only have boys, so I am never sure if people want EVERYTHING pink, or even like pink. Or maybe they love pink. I don't know, I always struggle with ideas for girls that aren't entirely candyfloss pink.
Anyway — close up's of each individual letter starting off with the birds.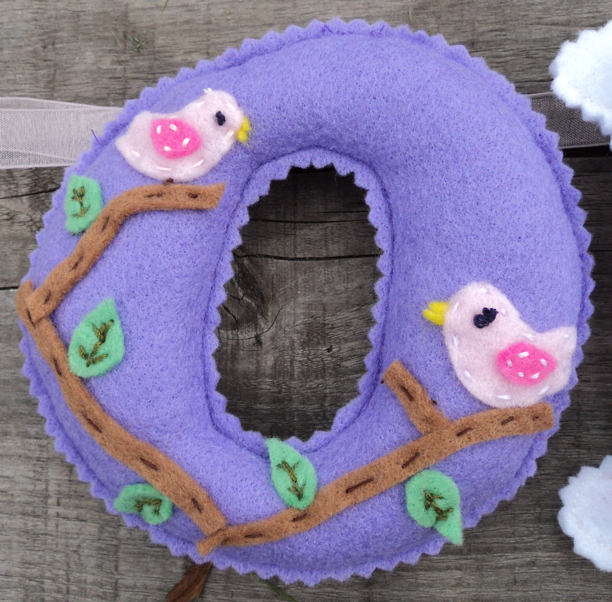 Then going onto the ladybirds.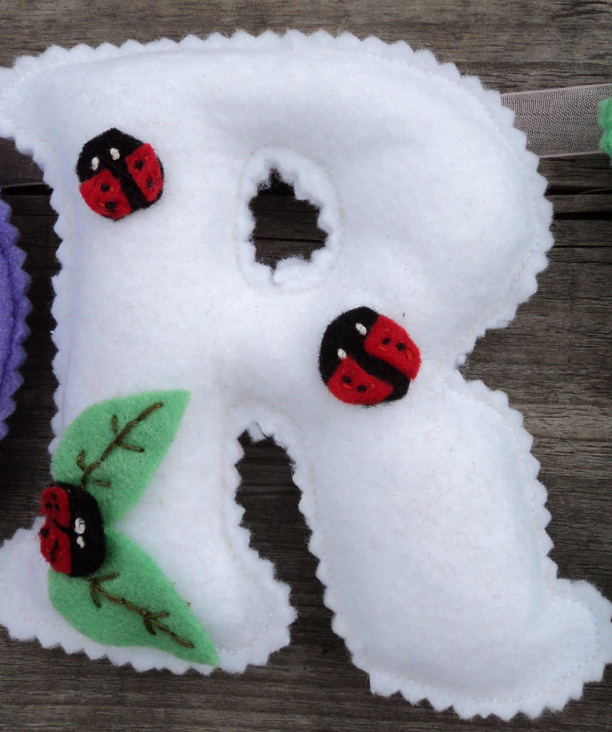 My son's favourite, the bee's.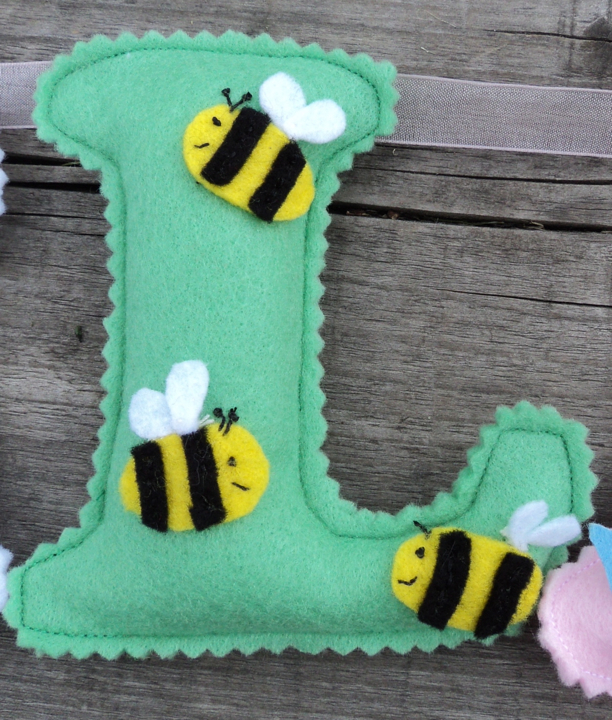 And finally, the butterflies.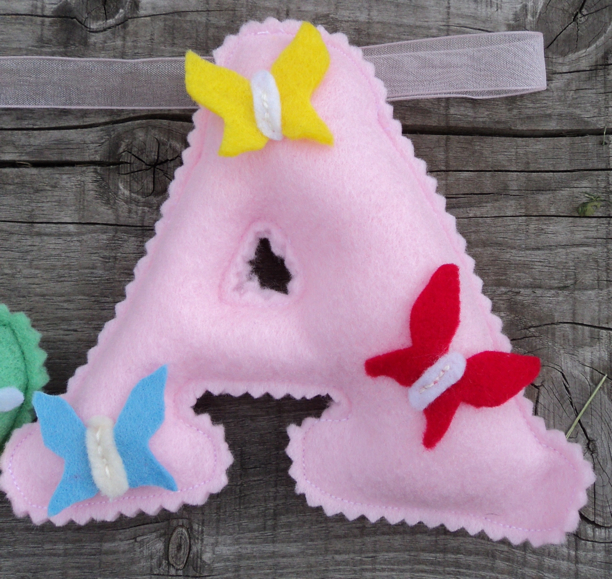 These can be made in a variety or styles and colours, each of the individual letters are 4½ inches tall, and the length of the banner depends on the number of letters used and the types of letters – some letters are wider than others.
These are priced at £16 for up to three letters. Each additional letter added after that will be £2.50 each due to the level of detail required.
Hope you like them, more importantly hope the recipient likes them!