Welcome to Red and Rosy
A note written by Rose Henderson on …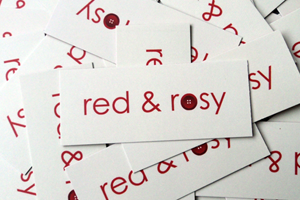 Hello, and welcome to Red and Rosy — created to showcase my work, give details on Events I will be attending and eventually include a few crafty tutorials too.
The site is a bit bare at the moment but rest assured, over the next few weeks it will be filled up with lovely products and photographs.
If you would like to know more about me and why I do what I do, please check out my About page.
Thank you for taking a look, if you like what you see please come back soon. Find us on Facebook to discover more.