A hopeful note crafted by Rose Henderson on …
Once again, I find myself with months between my blog posts. Although, to be fair, what a few months it's been! (and, upon checking my last blog post, it's actually been a year and a half between my blog posts - eek!)
It's been quite the year!
My Etsy shop is now at over 550 sales, which isn't too shabby considering I only opened it up a year and a half ago! I've also opened my own shop, which stocks a few of my products.
Since January, I had been working on an idea of how to send something to a loved one that you were unable to see and give a hug to, something we would have utilised while we were living overseas for my boys to send to those they were missing. It was something I was considering for a while, and worked on a few sketches and then put aside to focus on other products.
Then, COVID-19 struck and the UK went into lockdown. I decided to upload what I had to Etsy, naming them Hedgehug, Huggopotamus and Ghost Hugs.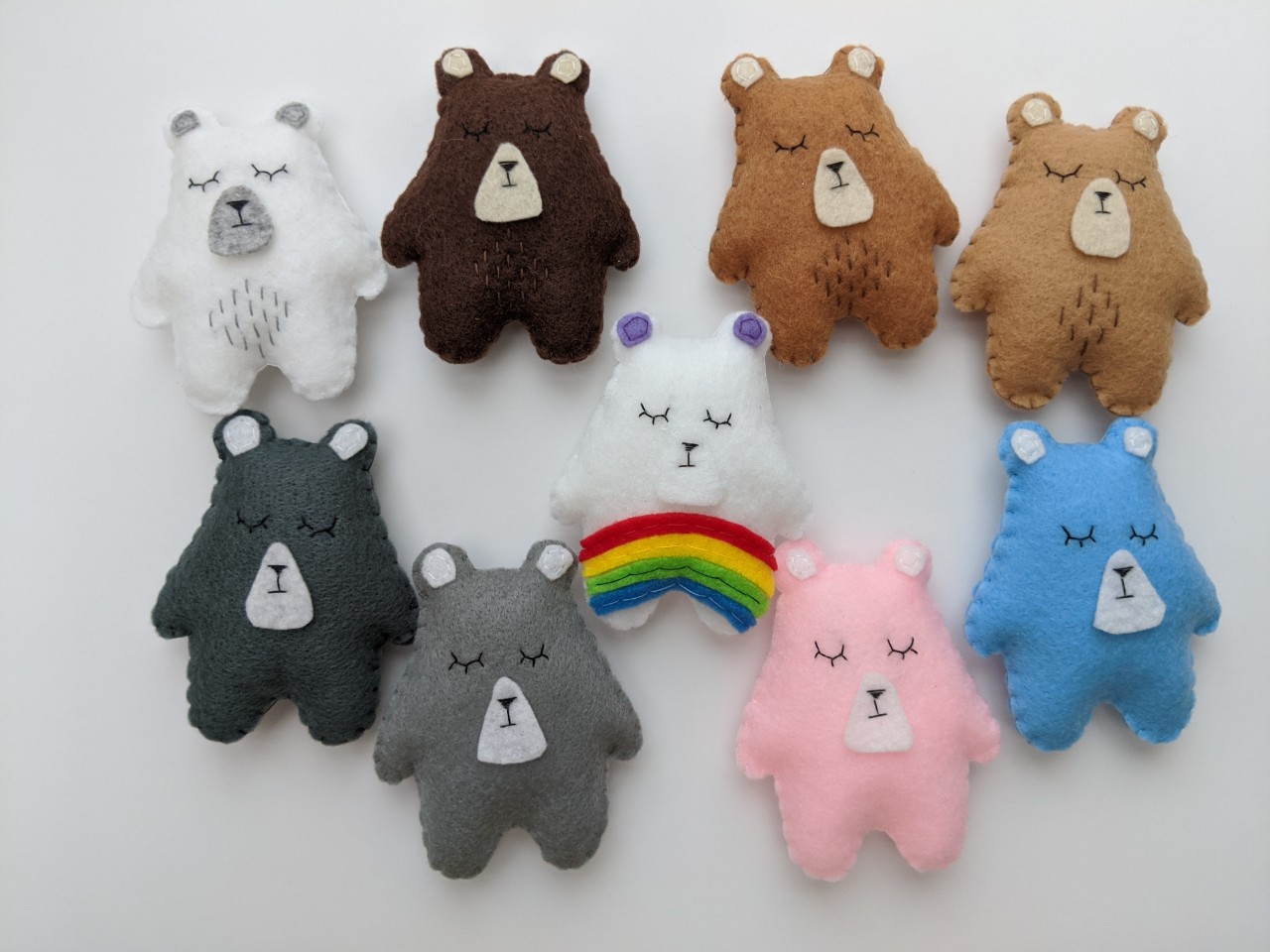 Hand on heart — the messages that came through my shop to be included with the Hugs were a mixture of inspiring, inspirational and heartbreaking. It was truly an honour to be trusted with delivering that message for over 450 people.
Now restrictions are starting to ease somewhat around the UK, I have a little more time to focus on what's next for my shop. With it being planning time for Halloween and Christmas, I'm working on a few ideas for garlands and decorations, and hope to have these added to my shop by mid–July.
Is there anything you would like to see in the shop? Any suggestions for what you think may be big this year (aside from stockpiling toilet paper and flour that is!?!).
Rose ×××