Countryside Felt Box Frame
A note written by Rose Henderson on …
I received this order a few weeks ago for a personalised Felt Box Frame — I thought it would be easy but I found it really difficult to make it similar, but totally different to the original frame I made!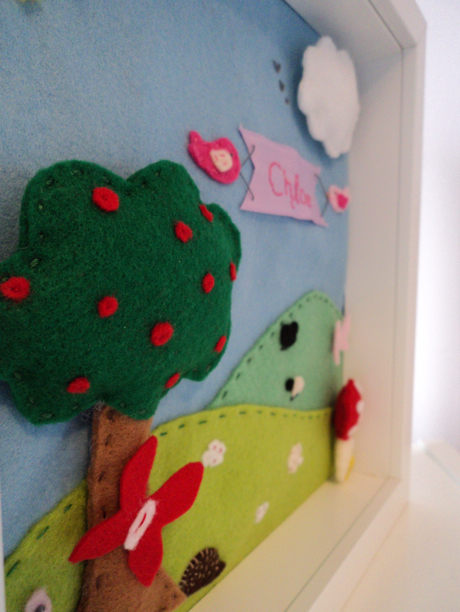 For this one I wanted to put slightly less "things" in the picture, but a bit more detail. Like with the hedgehog that my little boy, Jack, insisted the picture needed…
…and the teeny tiny toadstool that perhaps a fairy lives in…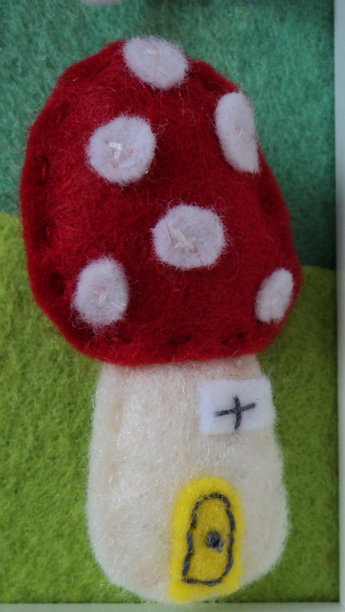 …and of course, every countryside scene needs some sheep, especially a black one…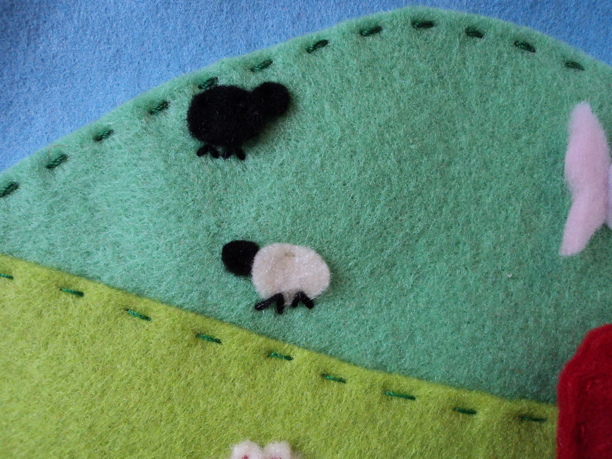 …with a lovely apple tree for them to shelter under, should they ever come that far down the hill…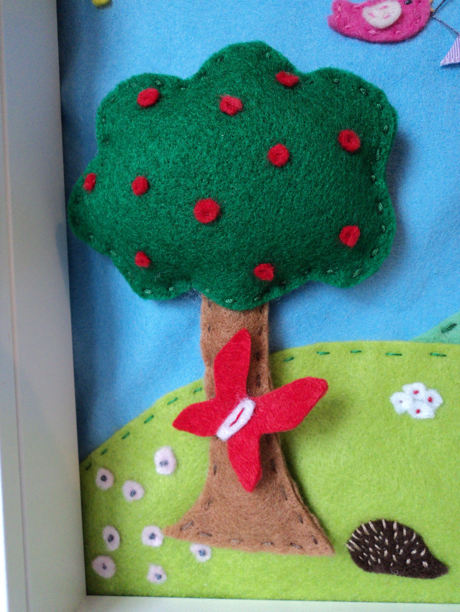 …but of course the most important part of a personalised Felt Box Frame is the personalised part — this time held up by two pink birdies underneath the big fluffy cloud.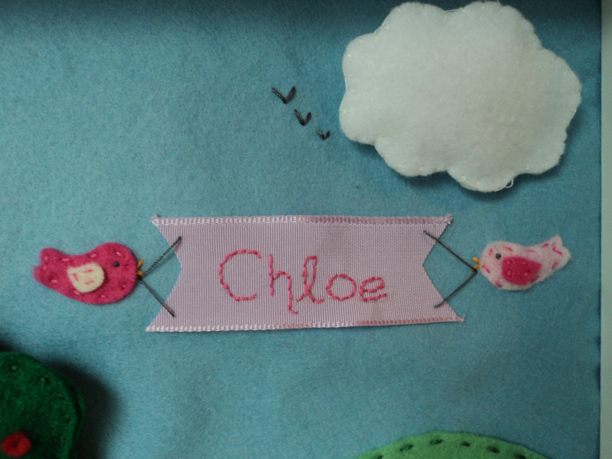 I really hope that Chloé and her parents like the frame.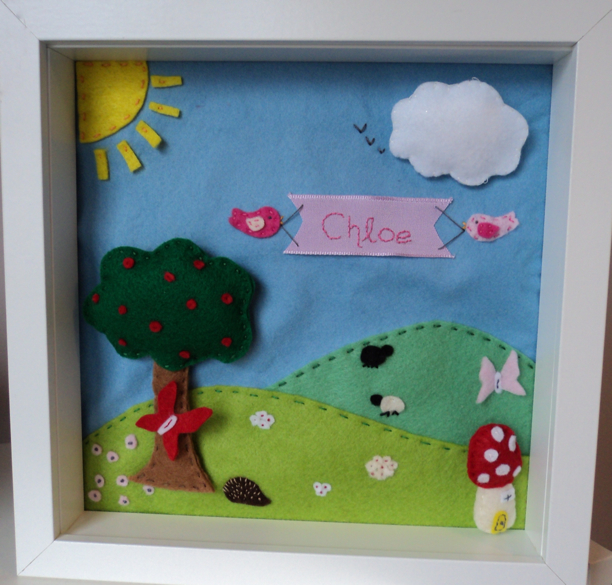 Everything is hand cut by me and hand stitched by me, I would love to say the design is exclusively mine but my little boy Jack Draws Anything does like to help out with placement!
Prices for these start at £20 (this one would cost £35) depending on the size of the picture and the level of detail required. If you are interested in this, please email me on rose@redandrosy.com .
Tagged:

3D
box frame
felt
apple
tree
butterfly
sheep
toadstool
hedgehog
chloé