The Red and Rosy giveaway! (Closed)
A note written by Rose Henderson on …
So, how do you fancy winning this?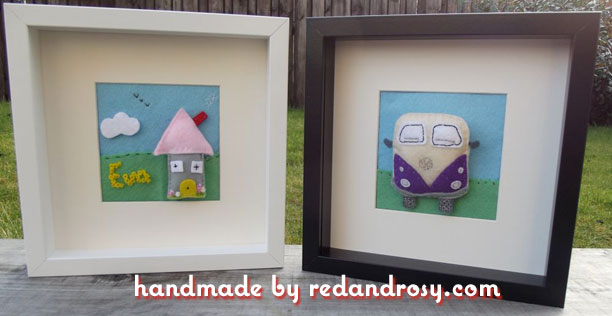 A Felt Box Frame of your choice. It can be an entirely new design, or something similar to what I have previously made. This is worth up to £45 not including the postage costs, and all I want you to do to enter is share this Blog post on your Facebook Page.
To do this all you have to do is go to my Facebook page (please Like it if you haven't already) and on my Wall will be this Blog post — please Click share (next to Comment) and you are entered!  I am able to see who shared it, and will enter you into the Giveaway.
PLUS
If you are inclined to comment here, on my Blog, after you have shared then I'll enter you into another draw to win a Star, Heart or Circle Name Banner of you choice. It doesn't need to be much, even a hi will do 😊
The giveaway closes on Friday at 8.00pm and winners will be announced shortly after. Good luck, and please Share!