Hulk Tooth Pillow Tutorial
A green tutorial smashed by Rose Henderson on …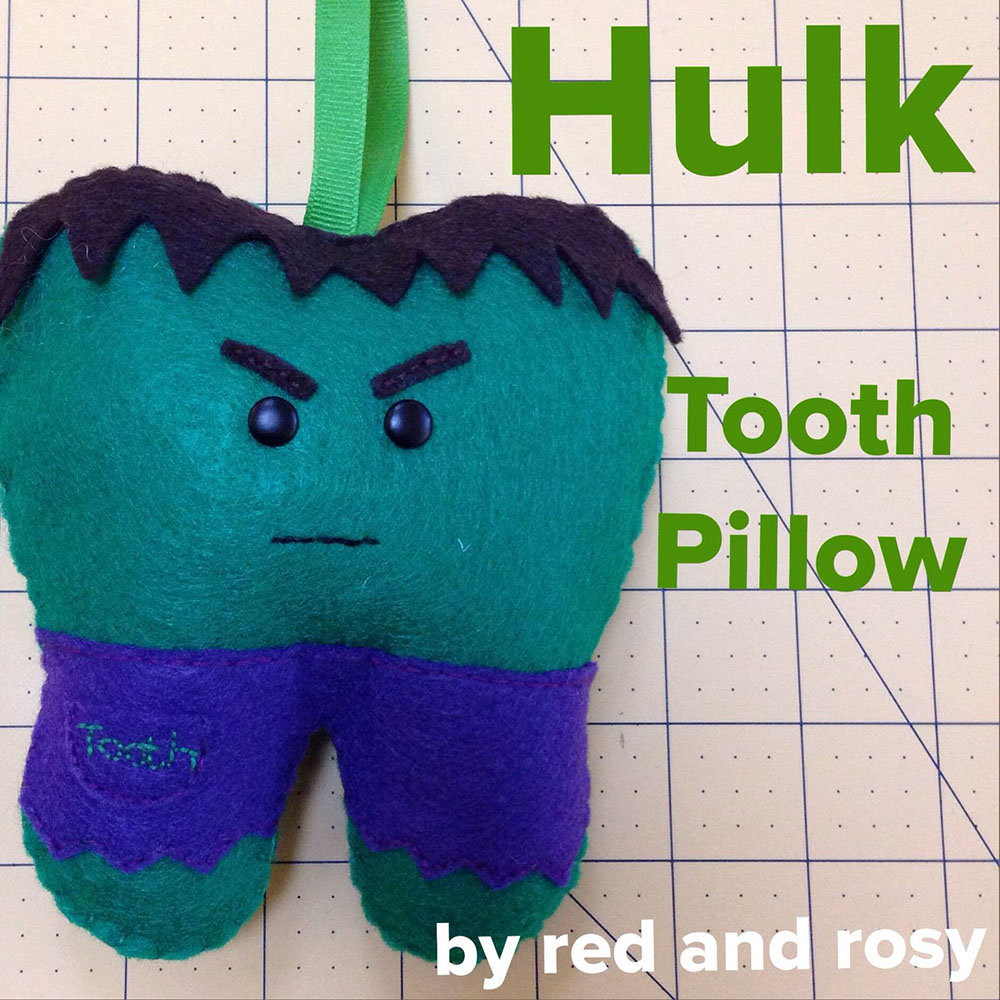 My middle son, Toby, finally has his very first wobbly tooth age six. In his own words "I've been waiting 6 years for the Tooth Fairy to visit me!'
For Toby an important part of the wobbly tooth was deciding on the type of Tooth Pillow he wanted. He is obsessed with the Avengers, Lego Marvel and more importantly The Incredible Hulk, he was super excited to see the sketches I made with ideas for him, finally deciding on the Hulk. This was such fun to make that I think I will make up a few more with other super heroes for his friends.
To get started you will need:
1 copy of the PDF template
1 Sheet of Green Felt
1 Sheet of Purple Felt
1 Sheet of Brown Felt
Green, purple, brown and black embroidery floss. (use 2 strands, removed from the 6)
Green ribbon
2¼ inch black Brads
Polyester Fiberfill (otherwise known as stuffing!)
Pins
Needle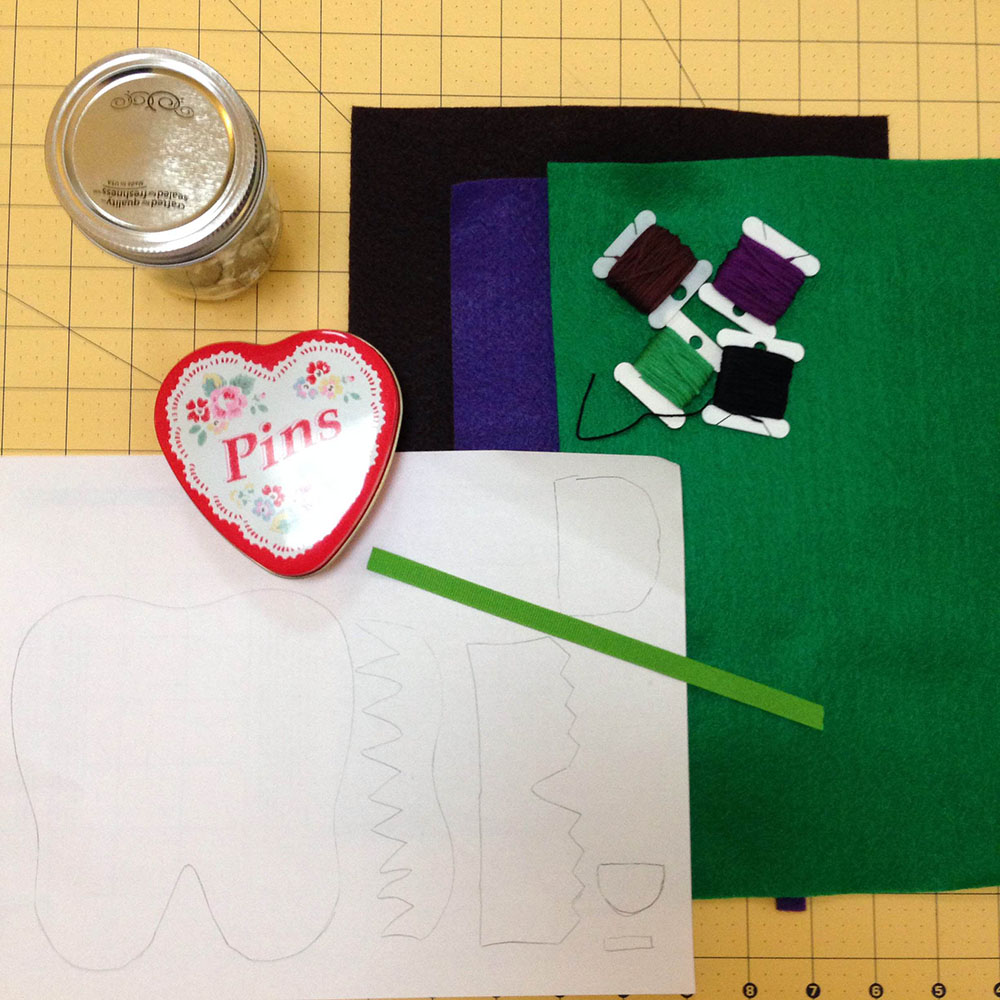 Using the attached PDF, cut out pieces as marked.
First, cut out the template pieces and pin them onto the appropriate colour felt pieces. Cut as per template instructions.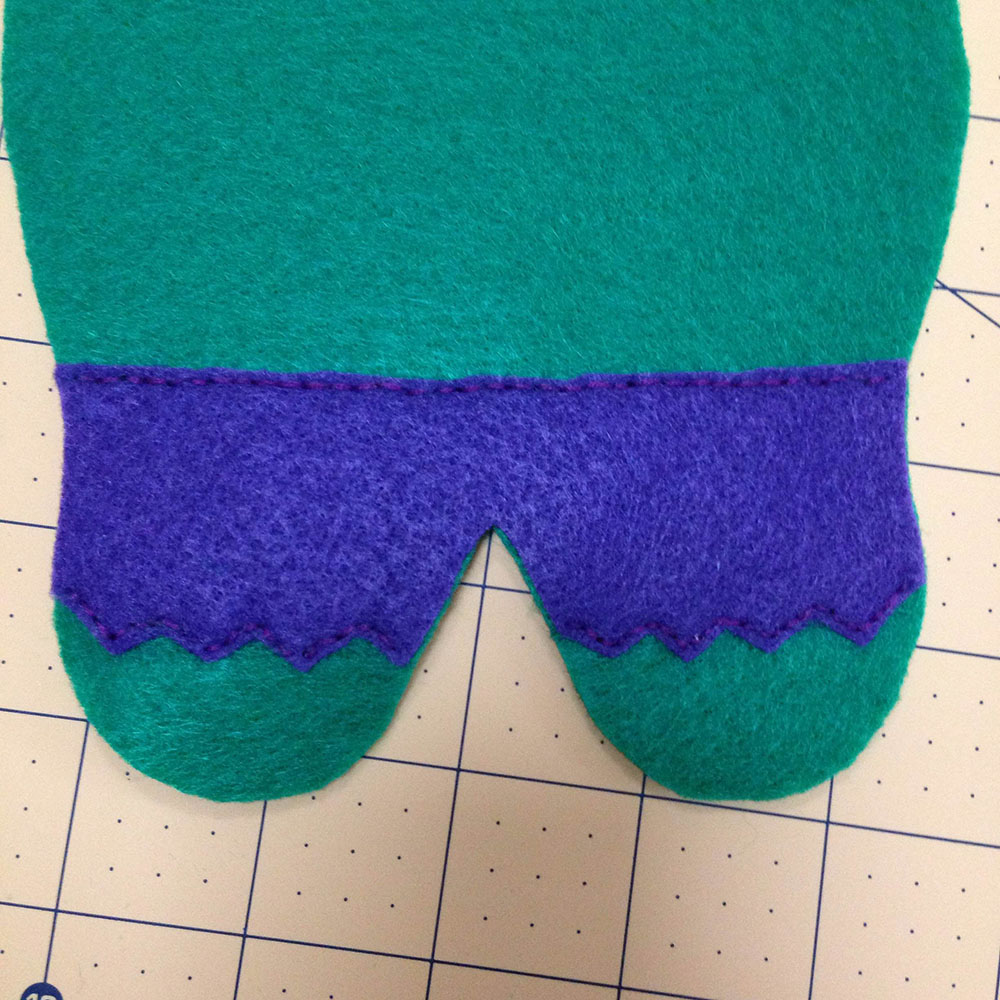 Take the back pocket piece and stitch it to one of the teeth with green embroidery floss as pictured. Then take a piece of green ribbon (as long as you need to hang over bedpost or on door handle), and stitch to the opposite side to the pocket. Place to side.
Take the second tooth piece and stitch on the purple pants along the waist band and the bottom of the leg pieces as pictured.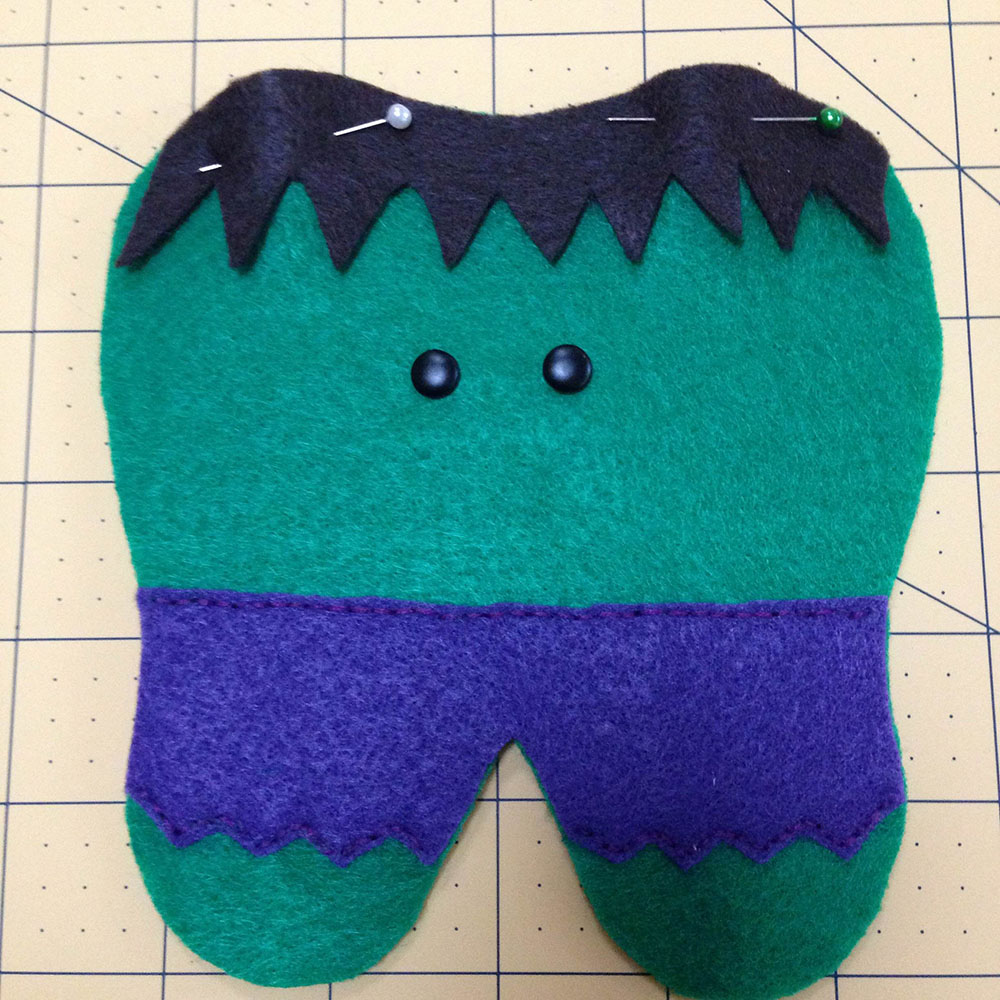 Pin on the hair piece, then place the Brads where you feel they look best. Once your happy with placement, poke them through the felt and pull back pieces apart to secure.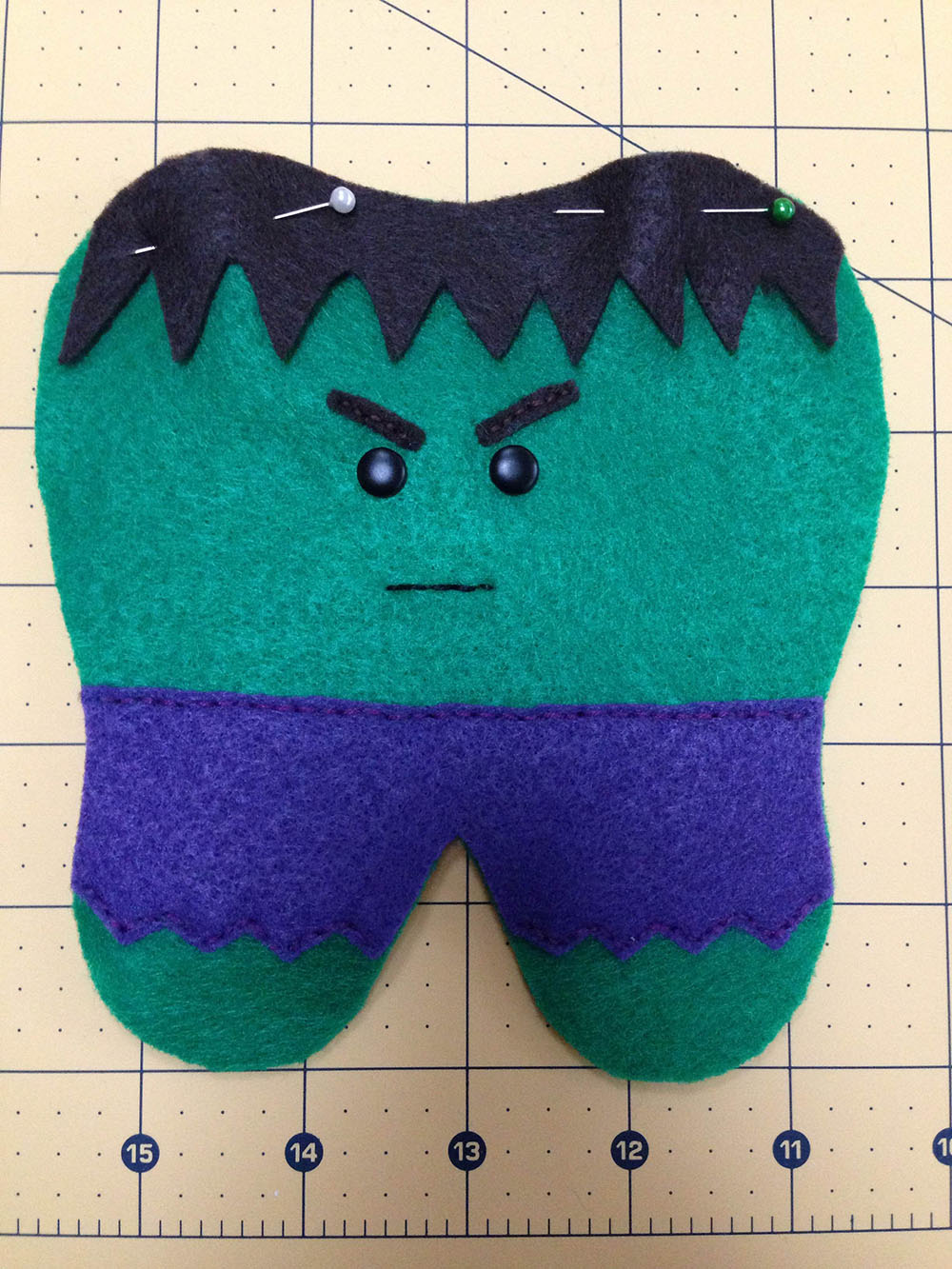 Once you are happy with the eyes, stitch on the eyebrows using the brown embroidery floss, then use the black embroidery floss to stitch on a mouth.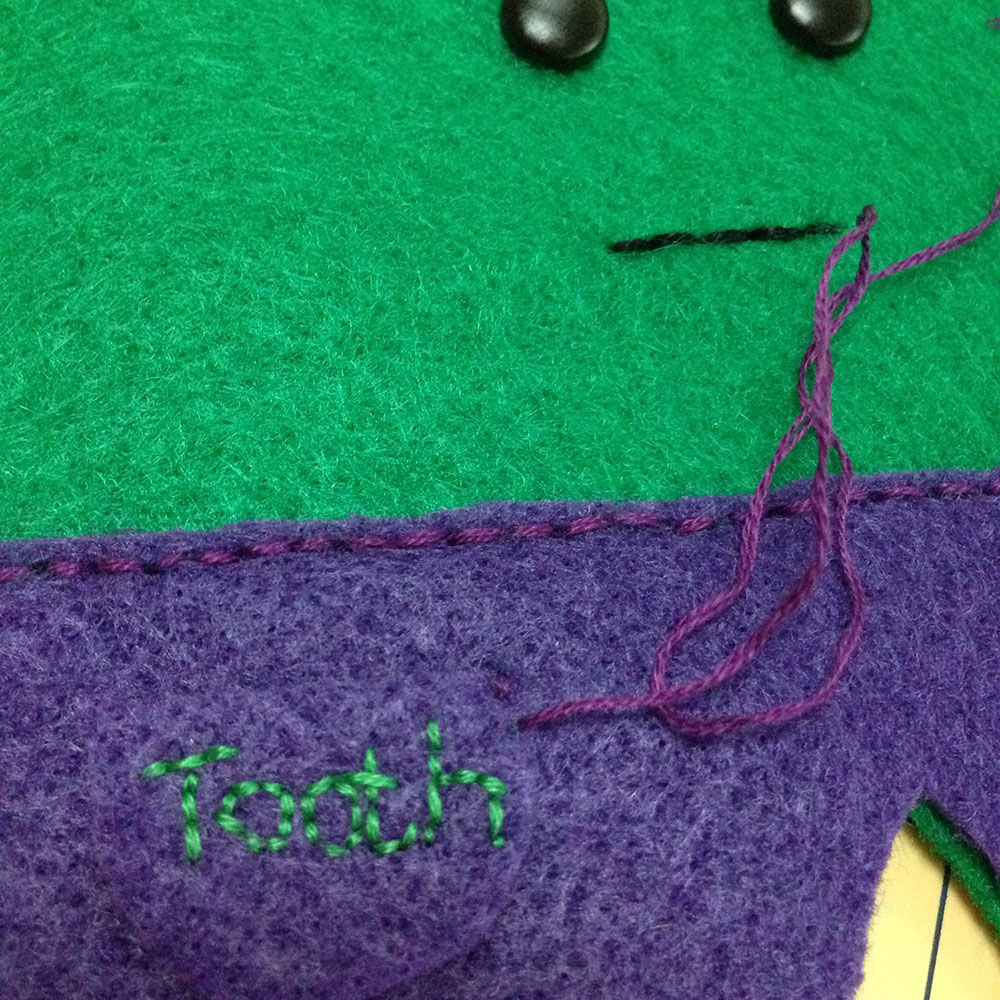 Next, take the tooth pocket and stitch onto the pants as above. I then used some green embroidery floss to stitch on the word "Tooth", you don't have to do this.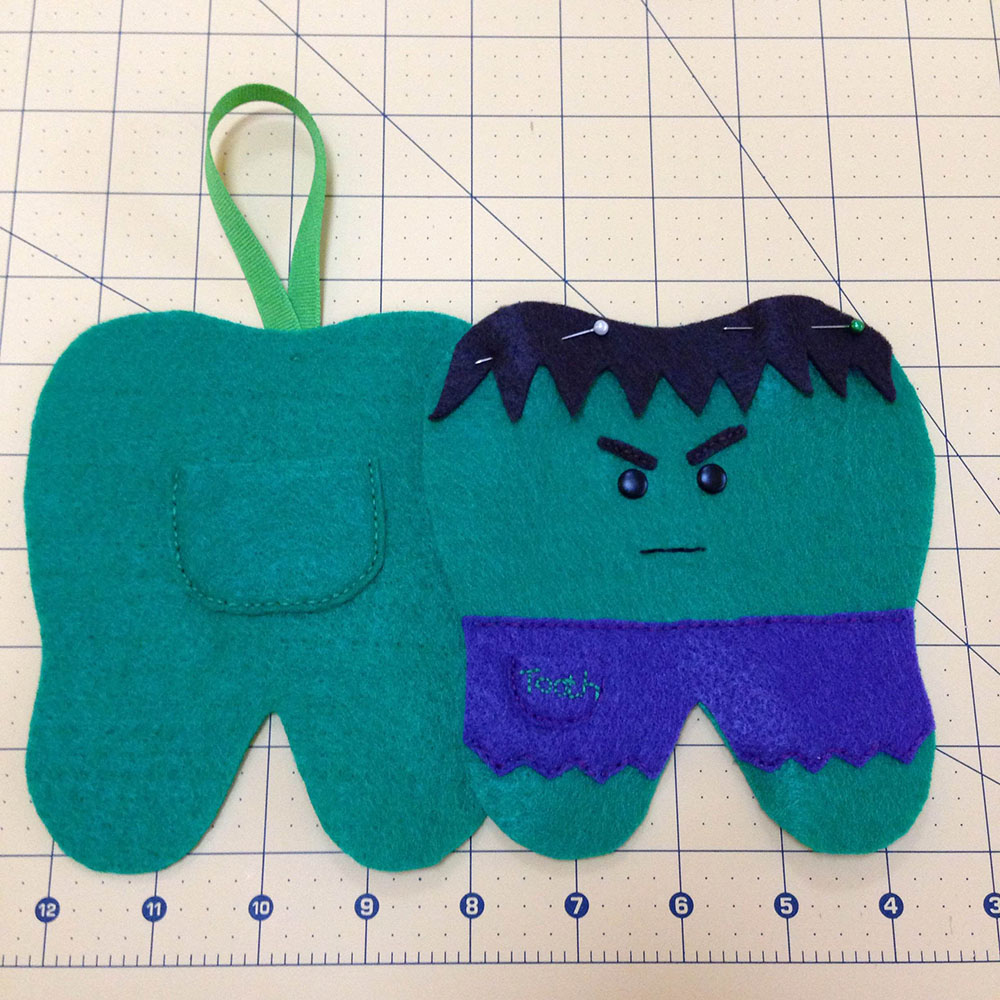 All the detail should be done now and you should have 2 pieces that look like this.
Place them wrong sides together, and mid way down one side start stitching using blanket stitch around the outside edge. I used different floss for each colour part because it would bug me if I didn't, but it will look just as good all stitched in green. As your stitching around, start to add a little of the Polyester Fiberfill, ensuring that you don't over stuff! Before you get to the end (about 2 inches from where you started) then finish off the stuffing, closing with the blanket stitch.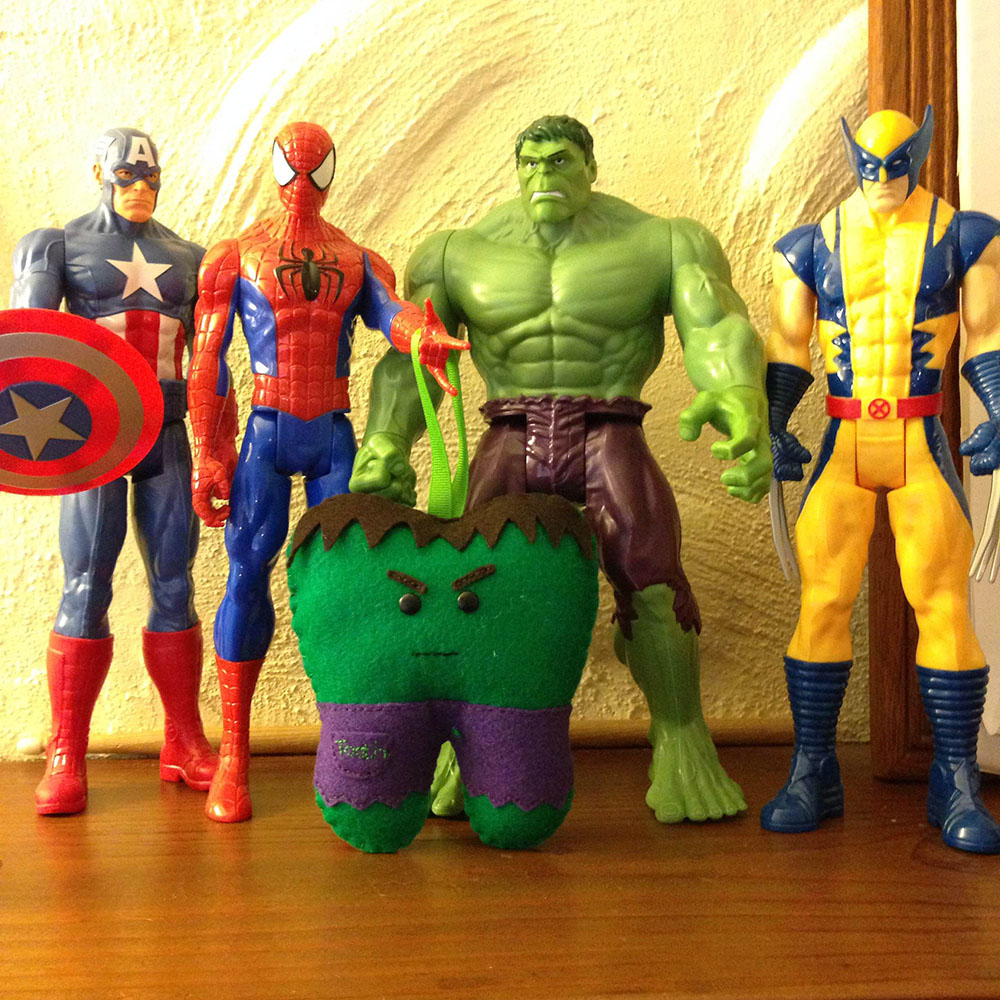 And there you have it, one finished Hulk Tooth!
Tagged:

hulk
incredible hulk
green
purple
marvel
tooth pillow
bruce banner
avengers
smash