Back to School Hair Clasps
A note written by Rose Henderson on …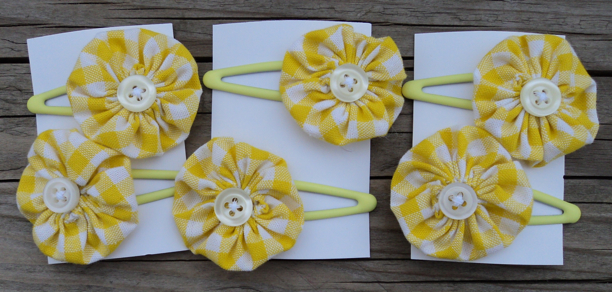 Title explains it all really — back to school hair clasps were my project of choice a few weeks ago.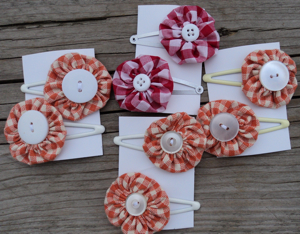 These are available in yellow, pink, blue, green and red gingham (2 different styles of gingham in red).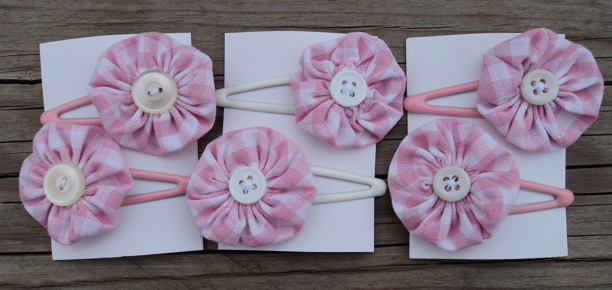 Each are finished off with a white button (or in the blue, a matching shade of blue button) and are hand sewn onto the hair clasp — I just wasn't convinced that after gluing the flower was going to stay on, so I hand stitched them too.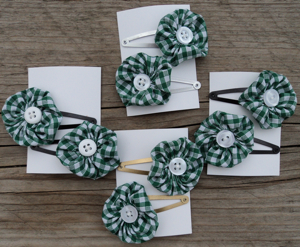 I have already sold a few of these to some of the Mum's at school, it was actually one of the Mum's ideas as she was struggling to get affordable hair clasps to go with the lovely gingham dresses little girls wear to school.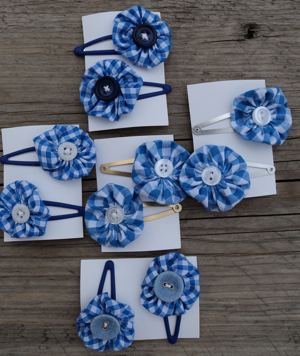 Once the gingham ones were finished, I grabbed a few scraps of fabric that Natalie along at OliDolly had kindly given to me, and sewed a few more.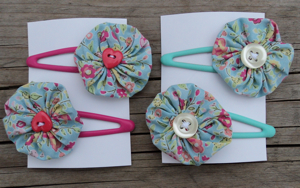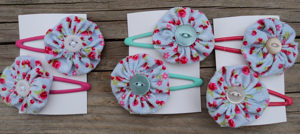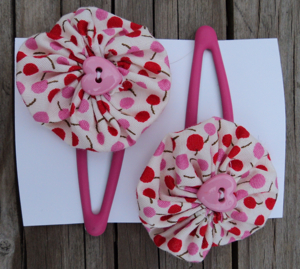 Once I had exhausted that supply, I decided to use up a few of the embellishments I had lying around the office and made these lovely pink flower hair clasps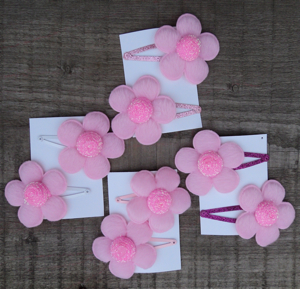 These are all priced at £3.00 per pair plus postage and you can order them by emailing rose@redandrosy.com . Please note that any clasps that aren't gingham are the only ones I have available — I have ran out of the fabric and embellishments!