A hedgehog Felt Box Frame
A note written by Rose Henderson on …
This was a special request from my little boy Jack, of Jack Draws Anything fame.
His request — a cute hedgehog picture with a bumblebee. Payment would be in cuddles and kisses — so I instantly set to work!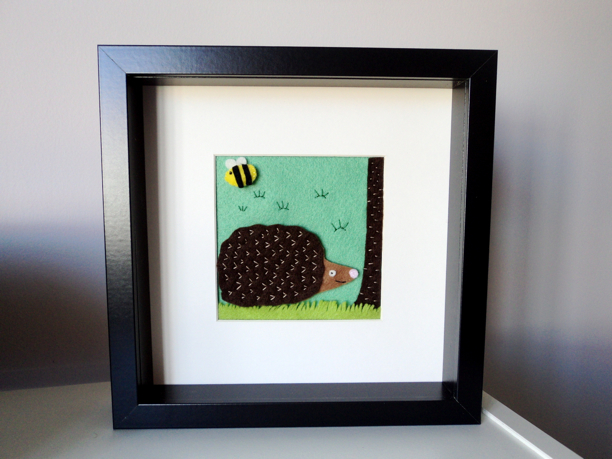 I decided to give the black box frames I have a go, and I do really like it but it does make the overall picture look a lot darker than it actually is.
The main thing is, Jack gave it a big thumbs up and as soon as Daddy is home, it's going up on his bedroom wall! I'm off to collect payment now.