A Felt Box Frame — for a boy!
A note written by Rose Henderson on …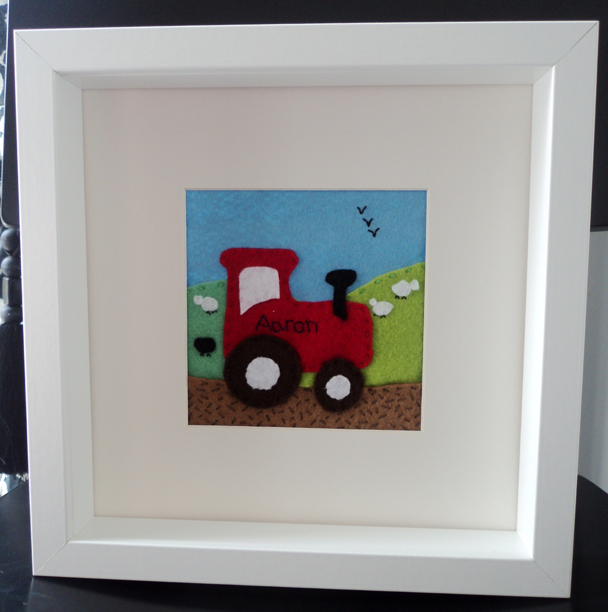 Last week I received a last minute order for a Felt Box Frame — with the request for a tractor and the name Aaron. I really struggled with making a 3D tractor, so decided to do a slightly flatter picture instead with a few layers.
Everything was cut out by hand without the use of templates (so I'm not going to be able to replicate it exactly, and it's all hand stitched together as well.
Here's a little close up: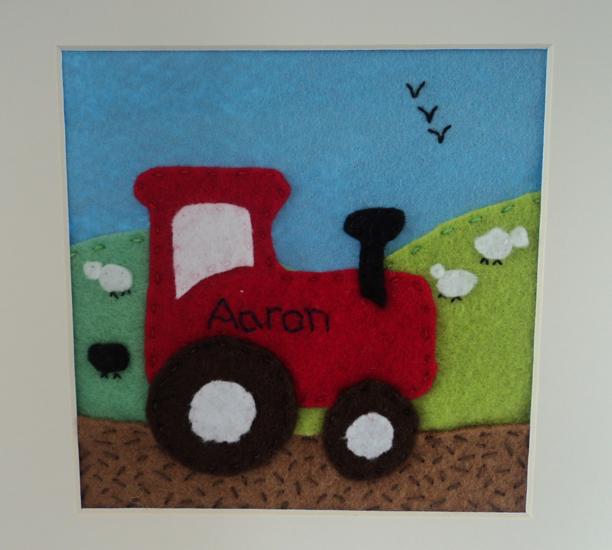 As usual, if you would like to order one of these then please pop me an email to rose@redandrosy.com .