Victoria Sponge Cake Tutorial
A tutorial baked by Rose Henderson on …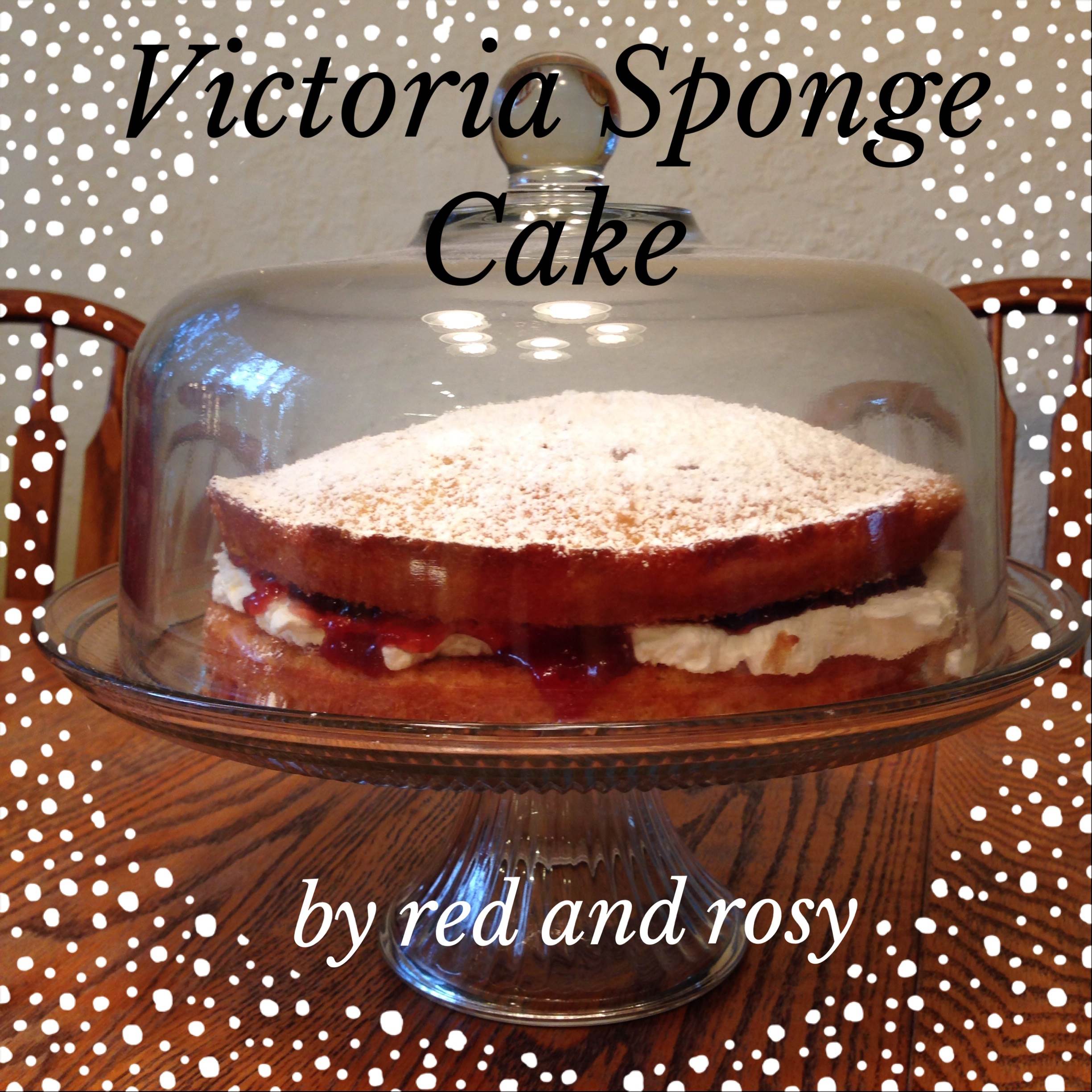 Since moving from Scotland to California, the time I spend baking with the kids has decreased. There are so many box mix options in the baking aisles at the Grocery Store and so few basics on offer compared to what I was able to pick up back home that it's been easy to take the convenient route.
Recently, I've been watching The Great British Bake Off on Youtube (a little back home nostalgia), Jack happened to catch one with me at the weekend and declared that he was going to make a cake entirely on his own.
After some chat I managed to persuade him to try the very first cake I ever baked — a Victoria Sponge Cake. As a child it was the basic cake my Mum used for birthday cakes, it was easily adapted into cupcakes.
Since we are in the US, and butter isn't butter, Caster Sugar doesn't appear to exist and apparently we don't need kitchen scales, I've adapted the recipe for ease of baking here.
Ingredients
Cake
½ cup, or 2 sticks of butter, at room temperature
1 cup of granulated white sugar
2 teaspoons of vanilla extract
4 eggs, at room temperature
1 cup of white all purpose flour, sifted
1½ teaspoons of baking powder
½ teaspoon of salt
Filling
1 jam of Strawberry Jam (I use Bonne Maman Strawberry Preserve)
½ pint carton of Heavy Whipping Cream
Powdered Confectioners Sugar for dusting
Method
Pre–heat your oven to 350°. Take 2 x 9 inch cake pans and line with parchment paper then spray lightly with Pam Baking Spray.
In a large bowl and using a hand mixer, combine the sugar and butter until the butter looks white and the mixture is fluffy. This is the part where you get all of the air into the cake, so mix well.
Then add each egg, 1 at a time and mixing each well before adding the next. Once combined, add the Vanilla extract.
Take the flour, baking powder and salt and add to the mixture. Then, using a metal spoon, gently fold the dry ingredients into your mix until all are combined.
Divide into the 2 cake pans, and place into the oven on the middle shelf (try to put both on the same shelf for even cooking).
Bake for 22 minutes, before removing from oven check that the cake has came away from the edge of the tin and a metal skewer inserted into the cake comes out clean. If not, bake for a couple more minutes until ready.
Leave for 10 minutes then remove cakes from pan and place on cooling rack.
Filling
Once cakes are completely cool, you can begin to prepare the filling. ONLY do this step if your ready to eat the cake within the next hour, otherwise you will end up with a melted gooey mess cake sandwich.
First, pour the hard cream into a bowl and whisk using a hand mixer until stiff peaks form. Spread this mixture on one of the cakes.
Then, take the jam and spread on the other cake.
(As a note, we used an entire jar of jam and all of the cream on the cake pictured. It was far too much and made a big, gooey mess when we cut into it. Which was fine for us, but if this is for a special occasion be aware of how much filling you put on the cake!)
Now for the difficult part, you need to put cake piece with cream and sandwich with the jam piece so you have cake–cream–jam–cake.
Finished!
Sift the powdered confectioners sugar on the top and viola! Your cake is ready to share with friends, along with a nice cup of tea!
Tagged:

victoria sponge cake
recipe
great british bake off
jack
cake