A note written by Rose Henderson on
Apologies for the silence on here, Facebook, Twitter, email recently! Things are temporarily on hold for the moment, however a big announcement will be coming soon.
However, things have been fairly busy here despite me not working. My eldest son, Jack, asked if he could sell some of his pictures he draws to raise some money for the Sick Kids Friends Foundation. The Sick Kids hospital in Edinburgh has treated my youngest son since he was three months old for Bronchilitis, he has had seven hospital visits in 20 months each requiring up to a weeks stay — so when Jack approached us and asked if he could help raise some money for them we were delighted.
The idea sort of snowballed from there — his Dad set him up a simple site and a JustGiving page — Jack Draws Anything (JustGiving) — and he set a target of £100. That was one week ago.
1 week on, and Jack's fundraising idea has had coverage in The East Lothian Courier, The Edinburgh Evening News, The Big Issue, STV news, BBC Scotland news which then trickled onto BBC News 24 and BBC Breakfast on Saturday morning! His total now stands at £6,896.34 and his new target is £10,000.
The success of his site is phenomenal — we cannot comprehend the sheer volume of emails, tweets, Facebook messages and just giving donations. My week off has turned into one of the most chaotic weeks we have ever had, plus we put our house up for sale last week too!
So, if you haven't already, please pop over to Jack Draws Anything and check out my very clever little boy's website!
A note written by Rose Henderson on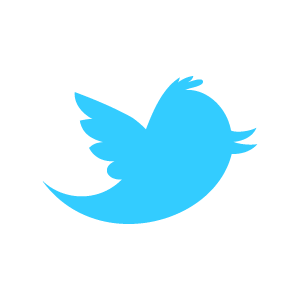 Just a quick post to let you know that Red & Rosy are now using Twitter. Please follow us at @redandrosyhq.
As we gain followers and spread the word we will be running some Twitter ONLY offers and promotions.
Give us a follow today and help spread the word, thank you.
A note written by Rose Henderson on
Good afternoon, and what a beautiful sunny afternoon it is here in East Lothian! It is so lovely in fact, that my children and I had a little picnic in the back garden for lunch, and we didn't even need coats! (to be fair, the back garden is South facing and a sun trap so it does tend to be much warmer than out the front.).
It was a fantastic weekend, I am just about up to date with all of my orders and I managed to get some work done on a few ideas for new products to take along to fairs (my first one of 2011 is Saturday — eek!). Plus, I took some stock along to Sweet Treat which is based in Tranent (122a High Street to be exact!) which was very exciting.
In addition to the usual batch of Name Banners, I was asked to make one of the Name Banners with individual letters — this time in pink with strawberries at either end. I was more than happy to oblige!

I've had that strawberry ribbon sitting in my ribbon box for months now, and I have never quite found the right project to use it with — I have now! The letters in these are 4½ inches tall (so quite a bit bigger than my other banners) which makes the length of the banner longer too.
These are priced £12 for up to four letters (£2 for each additional letter) until the 28th February 2011. I will be having a complete price re-structure on the 1st March and these will be considerably more expensive because of the amount of time put into making each one.
On with preparing more stock for the weekend, have a lovely, sunny day wherever you are.