A note written by Rose Henderson on …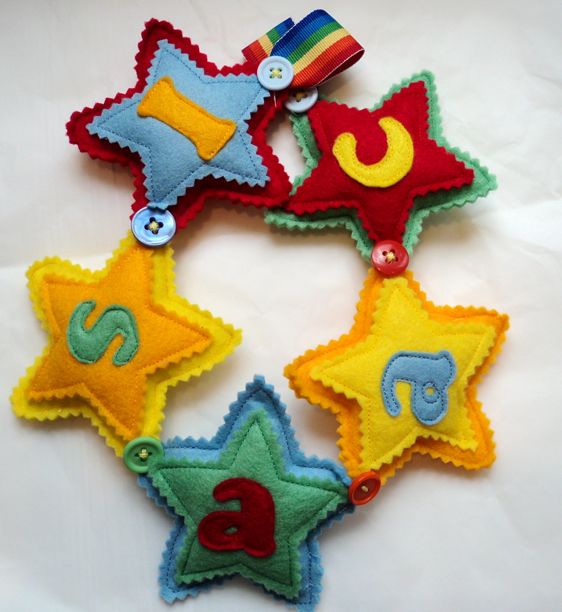 I had an order for a couple of Rainbow Felt Star Name Banners last week. I am always glad when the order is for five letters — working out the logistics for more or less letters for some reason completely confuses me!
I had to take these pictures differently too — I usually take the pictures on the railway sleepers in the garden. That way I get plenty of natural light, no faffing with shadows and the background is consistently the same. I really don't like taking them this way — it's not easy to read the writing and I don't like the white background, I prefer the wood.
However, I am loving the banners. These are really popular at the moment, I'm working on another one just now.