A note written by Rose Henderson on …
I feel as though all I do is apologise for having huge break in the Blog posts, so once again I do apologise!
Firstly and most importantly, it's only a couple of weeks until my son's book comes out! At six he is Hodder's youngest ever author and to say we are very proud of his hard work is an understatement.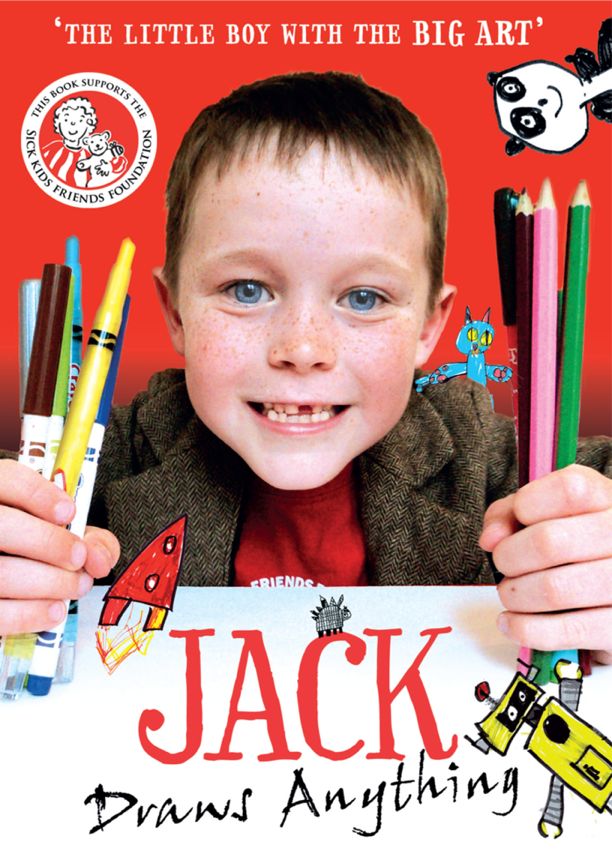 It's been a roller-coaster few months for us with this project — it's been very hard work (especially writing the book, that is not easy by any stretch of the imagination). If you click on Jack Draws Anything you can find the two trailers plus the information on where you can buy your copy, should you be so inclined!
Second -  the next few weeks my website should (hopefully) be changing. We did start work on it back in March, then Jack's project took off and my website requirement was abandoned. Sniff. So it's been back to the drawing board and trying to get the imagine in my head into my husbands head! (can I just say my husband isn't one of these people who do web work as a hobby, it's his full time, bonafide job and he is pretty good at it too. I am his most frustrating client though).
Third — at the start of September I took the unusual step of releasing my Christmas Range. Last year I felt I was early releasing it on September 19th, but there were lots of enquiries this time round and I was clearly not wrong in launching them early as my order book is jam packed already.
Fourth — things are sort of evolving at Red and Rosy. I am still trying to figure out the direction I would like to take the business, already the products I started out with two years ago are not the products I am still making now (with the exception of Name Banners) and I have many different little ideas of what I would like to achieve — it's just the logistics of achieving this around children and their need's. My day is pretty packed with their activities and the school, nursery and playgroup drop off's and pick up's so attempting to fit my Red and Rosy work around them is proving to be a bigger and bigger challenge as my order book gets fuller. Childcare is an option, but not one I am prepared to go for immediately as I am very aware that in 2½ years time my life will be totally different as they will all be in School. Juggling work and childcare is never easy for anyone!
Finally, I have been working on a lot of new products recently too. I have been selling a lot of cards at different events and I was asked if I could put the design of two of the cards onto canvas and add a name for a gift — I happily obliged and loved the results, pictures of that will be coming soon. I also have some Owl doorstops and Owl cards, as well as some chicken doorstops and of course, the Santa doorstop from last year I forgot to add to my Christmas range.
So, that should be all for the moment! I'm going to schedule some Blog posts for this week with some of my new products and some pictures of the orders I have posted out over the past week. Hope you all have a lovely end to the weekend, tomorrow is a public holiday in my little corner of the woods plus it's my birthday, so I am planning a lovely day with the three boys picnicking and playing. If that rain stays away!